Recently, Uni-intel was honorably awarded by the Beijing Patent Attorney Association as one of the excellent patent firms in the year of 2019-2020.  Amy Gong, a partner and patent attorney of Uni-intel was also appraised as one of the outstanding patent attorneys of 2019-2020.
Among 737 patent firms and more than 8,000 patent attorneys located at Beijing, 20 patent firms including Uni-intel and 49 attorneys including Amy Gong were awarded with this title.
This annual selection activity was held in accordance with "Opinions on Promoting the Development of the Capital Intellectual Property Service Industry" by the Beijing Municipal People's Government in order to perform the "Actions for Promoting the Development of Intellectual Property Service Industry of Beijing (2018-2020).
This honored recognition from clients and peers in the IP industry has encouraged Uni-intel greatly and we shall keep going with high quality of services and contributions to the intellectual property society.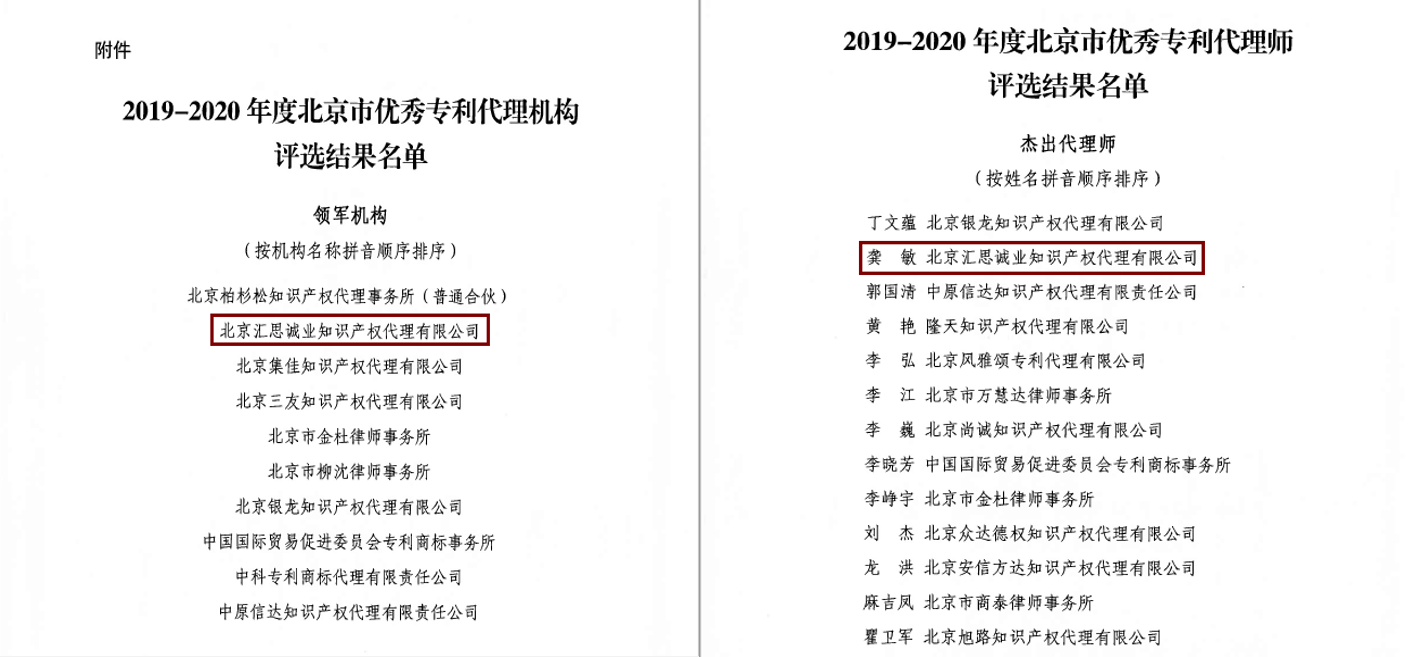 (Published on 2021/01/15)