After 4-years tireless efforts and with more than 1.2 million-words compiling, a < Guidelines> participated in compilation by Uni-intel patent team has finally been published! This is the first time China has achieved this subject.  Thanks to all colleagues and friends who have made great contribution to this book!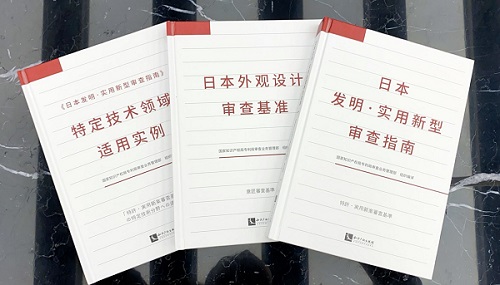 Uni-intel is honored to participate in the compilation of this Guidelines for Examination which is led and supported by the CNIPA, the press, and JETRO.  By throwing all heart and soul into this project and through working earnestly day and night and overcoming various difficulties, Uni-intel's compilation team finally helped this work published as expected.
This < Guidelines> embodies the hard work and sweat of all compilers including the Uni-intel's patent team.  For us, it is not only an intelligent achievement but also representing the unremitting efforts by intellectual property people to development of the IP industry.  This is indeed of a great significance to Uni-intel.
With this < Guidelines>, we hope it would be helpful and referential to the industry peers in prosecution of Japanese patent applications.
(Published on 2020/06/15)