On April 12, "2019 China IP Seminar" hosted by Uni-intel Tokyo office was successfully held at JETRO ISBC. About 50 IP directors from dozens of Japanese enterprises attended the seminar. It was moderated by director of Tokyo office Mr. NISHIUCHI SEIJI.
In the meeting, founding partner Mr. Gump Wang, senior partner Ms. Amy Gong, director of trademark department Ms. Yan Wang separately presented on  "Chinese Enterprises'Solutions To IP Dispute" "Interpretation on Forth Amendment on China Patent Law" "Strategy Responding to Trademark in Bad Faith".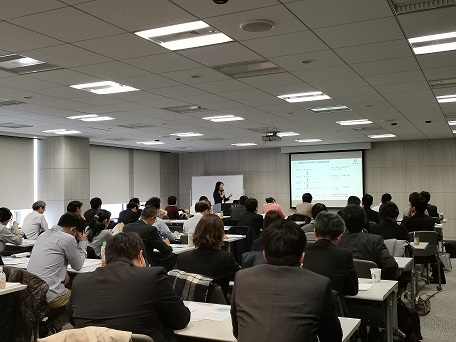 After the seminar, attendees had deep communication with our delegates. Furthermore, most attendees by questionnaire said"It is quite few to hear presentation on latest update on China IP and i benefit a lot from attending the seminar."and spoke highly of the seminar.
Uni-intel will keep hosting IP seminar alike to provide latest and useful IP information to domestic and international enterprises.